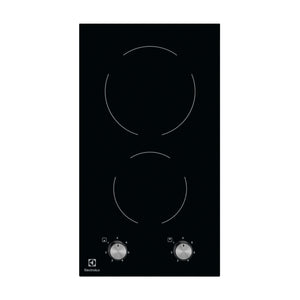 3D Modal View
Your unique kitchen – tailored to suit you
Combine this modular hob with other modular hobs from Electrolux to build your own tailored mix of cooking methods – choose from gas, induction and radiant.
A natural movement, all the way from low heat to high
At the front of this hob are the rotary control knobs. They're designed to be easy to twist and turn when you change the power levels of your hob.
The wipe-down surface
The ceramic glass surface of this hob is so easy to clean. A simple wipe, and you are done.